BTS (Bulletproof Boys) - 2018 SUMMER PACKAGE VOL.4 [Photobook + DVD + MD]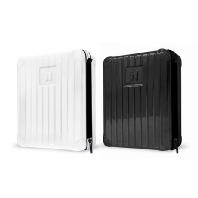 Product Description
Artist : BTS
Publisher : Big Hit Entertainment
Photobook+DVD+MD
Year : 2018.8.13
It is surrounded by beautiful sea of ​​emerald color and coral reef of colorful color.
2018 BTS SUMMER PACKAGE VOL.4 allows you to see the real time of Bangladesan boys enjoying free time in cypress by eating, sleeping, shopping, water leisure, It has a seated touch that can be divided into a team and a team to meet a cute stingray, a buggy that runs cool off-road, and a grotto cave experience and a jet lover that make all the members with the best diving point. You can see who a member is.
Ladders Beach, a panoramic view of the area and a swimming pool in the resort pool with a picture of the coolness of the bulletproof boys who overcome the heat, and the time to recall the memories of the Summer Package, I had time to check the friendship of the bulletproof boy band.
2018 BTS SUMMER PACKAGE VOL.4 contains a wealth of components that will make your travel photos more brilliant for travel toppers and Amy double men. 200P high-quality photo book and mini poster, as well as a delightful make-up DVD packed up to 100 minutes!
The outfit and loop strap, made of sturdy carrier material, are available in a random white version and a black version.
[Product Composition & Product Specifications]
OUT CASE (Random 1ea) + PHOTOBOOK (196P) + MAKING DVD (about 95min) + GUIDE BOOK (20P, Random 1ea) + MINI POSTER (7ea) + STRAP (Same color as an OUT CASE 1ea) + TRAVEL TOPPER (1ea)
[DVD SPEC]
Subtitle: Korean, English, Chinese (KOREAN, ENGLISH, CHINESE)
Screen: NTSC 16: 9 WIDE SCREEN
Sound: Dolby Digital Stereo
Running Time: about 95 minutes
Region Code: 1,3,4,5,6
- All products may differ in size depending on measurement method.
- Outer box protects this product. It can not be exchanged or refunded due to contamination or damage that may occur during the distribution process.
- Due to the nature of the carrier material, the outer case may have microscopic scratches or fine dust.
- This product can not be returned.