Faith (2-Volume Set)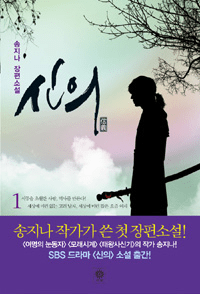 Product Description
Korean Title: Shin-eui
Author: Ji-na Song
Publisher: Bichae
2-vol. set | 188*128mm
Important! Please read before you order!
>>>This book is written in Korean.
About This Book

A book that novelizes the TV drama ¡®Faith¡¯ and tells the story of love that transcends generations between the Koryo Dynasty warrior Choi Young and the modern-day female doctor Yoo Eun Soo to make a genuine king. Author Song Ji Na especially showed a world of literature that could not be seen in dramas through a speedy style of writing, abrilliant implantation, and a form that didn¡¯t follow the rules.


Availability: Usually ships in 5~10 business days.