Heart Diesease: If You Know About It, You Can Beat It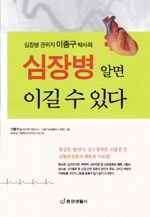 Product Description
Korean Title:
Shimjangbyeong, Almyeon Igilsu Itda
Author: Jong-goo Lee
Publisher: Joong-ang Saeng-hwal-sa
264 pages | 2253*152mm
Important! Please read before you order!
>>>This book is written in Korean only.
About This Book

Dr. Jong-goo Lee, the authority on heart disease, explains everything about heart disease and other heart-related diseases including diabetes and high blood pressure, from what causes them and how to diagnose and beat them.


Availability: Usually ships in 5~10 business days.