Her Use of Tears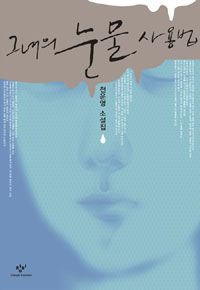 Product Description
Korean Title:
Geunyeoeui Nunmul Sayongbeop
Author: Woon-young Cheon
Publisher: Changbi
272 pages | 210*148mm
Important! Please read before you order!
>>>This book is written in Korean.
About This Book

Cheon, Woon-young's third collection of short stories and first publication in four years. As novelist Park Min-gyu points out, this book illustrates how crafty a wound can be, how complex and intricate, and poison is the only antidote to poison. The author unearths and opens the wounds touches the readers through tears inspired by atonement of sins and unconventional love and healing. Cheon Woon-young forces the readers to look our wounds in the eye and finds a "use of tears" that will help overcome wound. The deeper universality, the touching themes, and the variations of literary style are sure to draw the readers into the prowess of the author and the appeal of her world.


Availability: Usually ships in 5~10 business days.