In an empty space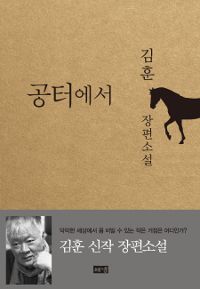 Product Description
Author: Hoon Kim
Publisher: Haenaem
360 pages | 127 * 184 * 44 mm /654g
Important! Please read before you order!
>>>This book is written in Korean.
About This Book

Kimís newest novel is set in Korea from 1920-1980. He uses Koreaís major historical events to illustrate the struggles and victories of its citizens. The main characters are a father who struggles through the many years of hardships and his son who emerges successful due to his fatherís diligence. Among the major events is the era of Japanese Colonial rule, the time of confusion after liberation from the Korean War, the violent atmosphere of those days, the tragic destiny of the Koreans who were sent to the Vietnam War, the sudden death of the president, and the wave of capital that came along with rapid modernization. The author begs the question of whether it is possible to escape the miserable and sad lives of his characters or if they are bound to this life in the reins of destiny.




Availability:Usually ships in 5~10 business days.