KJB Korean-English Bible (natural cow skin)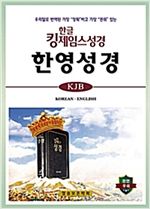 Product Description
Title: KJB Korean-English Bible (natural cow skin)
Author: Malssum Bojon Hakhoe
Publisher: Malssum Bojon Hakhoe
ISBN: 9791187227625
2272 page /140* 210 mm
Important! Please read before you order!
>>>This book is written in Korean to English
About This Book


Hankel King James Bible is the most accurate and authoritative Bible ever translated into Korean.
The Bible, translated from the right original, is the most accurate and understandable because there are no deleted or added passages.
is a large and clear scripture that is easy to read, and each clause of Korean and English is horizontally edited to 100% effect of Hanyoung Bridge, and contains sub-titles, color Bible maps, and color Bible indicators that accurately inform the contents of the text.





Availability: Usually ships in 5~10 business days.