Love Runs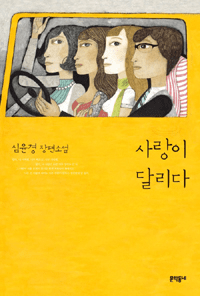 Product Description
Korean Title:
Sarang-i Dalida
Author: Yoon-gyeong Shim
Publisher: Munhakdongne
Hardcover | 360 pages | 210*145mm
Important! Please read before you order!
>>>This book is written in Korean.
About This Book

A Romanticist mother who married a truck driver who had nothing even though she is an intellectual who graduated from Ewha Woman¡¯s University. Because of the mother¡¯s dreamer character, she gets divorced with nothing from the father who starts cheating on her without even being able to file for distribution of property. The middle brother who keeps causing huge problems, the oldest brother who is self-centered, the husband who was demoted to countryside from his company. Hye Na is suffering mostly because she can¡¯t even use her dad¡¯s card that she¡¯d been splurging on.


Availability: Usually ships in 5~10 business days.