Sangdo (3-Volume Set)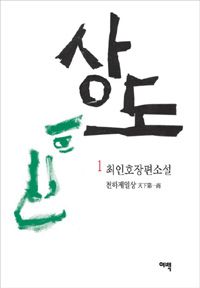 Product Description
by Choe, In-ho
Trans title:
The Principles of a Merchant
size: 223*152mm, Hardcover
publisher: Yeobaek
Important! Please read before you order!
>>>This book is written in Korean.
>>>This is a multi-unit set and the shipping cost will be adjusted to that of 3 books. To learn more about the shipping cost, please visit our Info Page and read Shipping Information.
>>>You may purchase individual volume(s) instead of the entire set. To do so, please clearly state, in the Comments box during the check-out process, which volume(s) only you want to purchase. We will modify your order accordingly, after your order is submitted.
About This Book
This is a story exploring the moral of a trader and the value of the wealth. A very popular writer, Choe, tells a story about a historical trader in Joseon dynasity, Im Sang-ok.

Availability: Usually ships in 5~10 business days.