Three days and one life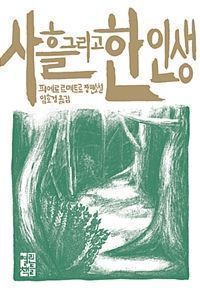 Product Description
Title: Three days and one life
Author: pierre lemetre
Translator: Im ho Kyung
Publisher: Open books
ISBN: 9788932919041
160 page 138 * 190 * 16 mm /290g
Important! Please read before you order!
>>>This book is written in Korean.
About This Book

1999 The French village of Beauval. A 12 - year - old solitary boy, Antoine Kuuntan, a puppy whose best friend raises his neighbor 's neighbor, kills a local kid in an accident in a nearby woods. Fearful, Antoine hides the boy's body in the forest. There is an investigation into the missing boy, but fortunately Antoine has never been suspected. But the boy 's death has never left Antoine' s mind and influenced his life in an invisible way. More than ten years later, Antoine lives in Paris. He is a doctor, a fiancee, and a promising future is waiting for him. He is afraid and hates his hometown, but he goes to his hometown and sleeps with a young beauty who is there alive without much thought. And she knocks on his house a few months later. She is pregnant, and now she has to marry her. Antoine refuses. In the meantime, a boy's body (Antoine murdered), which was not revealed for decades, is found. The investigation is resumed, and all the old fears of Antoine come to the surface again. The father of the pregnant woman comes. Parental confirmation DNA testing will be done. If Antoan agrees with the test, it is certain that at the same time he will reveal the DNA that remains in the body now found. Will Antoine finally pay his price? What should Antoine do to keep the secrets that he has buried in the past?